Follow us on Instagram at marthasfarm_official
Marthas Farm at the Countryside Farmers Markets at  www.cvcountryside.org
Marthas Farm at the Haymaker Farmers Market at www.heymakermarket.com
Marthas Farm at the North Union Farmers Markets at www.northunionfarmersmarket.org
Marthas Farm at the Hudson Farmers Market. www.hudsonfarmersmarket.org
Working passionately to bring this great miracle of food to your table!
Thank you so much for your great support!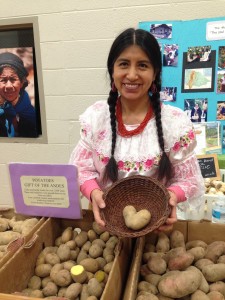 "If you have a product that will help people and makes the world a better place,
then it is your responsibility to get your business in front of as many people as possible,
If you don't then you are stealing from those people who need you most."
 Morie Forleo
MARTHA'S FARM ON THE NEWS:
Edible Cleveland Magazine-Small Town-Fall 2016 edition.
Ecuadorian Beet or Carrot Salsa
5 large Martha's Farm rainbow beets or carrots (boiled and cooked enough to slice easily into small chunks)
½ cup chopped cilantro
½ medium red onion or yellow onion, finely chopped
Juice of 2 fresh limes
3 tablespoons extra virgin olive oil and garlic
Pinch of pink salt
Pinch of ground chile (optional)
Mix all ingredients together.
 "This Is the Smell": Lessons from an Organic Farm 
http://paleoleap.com/lessons-from-an-organic-farm